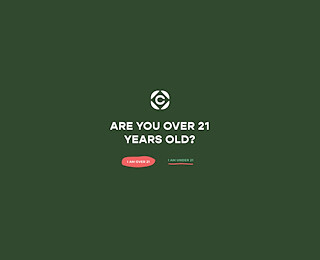 Cannapi Dispensary is a Brockton recreational marijuana dispensary with the sole aim of providing consistent, authentic experiences that empowers our consumers to live their best lives. Our modernized product suite and intuitive effect scale streamline the confusing and cluttered world of marijuana products, while our commitment to cannabis ensures reliability and quality. We offer high-quality marijuana products in a modern and welcoming environment. We focus on the complete experience with a budtender that is specially trained to help and educate the client to assure product choices and satisfaction.
Premium Dispensary
At Cannapi Dispensary, we have been helping our customers with the perfect strains for anxiety, relief, and chronic pain management. Now that our dispensary has been able to serve a wider customer base of medicinal and recreational cannabis users, there is nothing stopping us from growing and helping customers find the perfect match.
With our Brockton location open 7 days a week, we provide high-quality and educational customer service that is paired with quality, locally grown cannabis products. We provide a comfortable environment in a setting that allows you to count on our exceptional experience.
Great Selection of Cannabis
At our dispensary, Cannapi Dispensary offers a wide selection of cannabis products for both beginners and experienced cannabis consumers. We strive to bring a high level of quality products and service to our customers whether they are looking to relieve stress, relax, or just have an enjoyable experience. Using cannabis is a bit different for everyone, and our broad range of cannabis selection allows you to find anything you are looking for or even discover your love for new products, a gentle topical, or a unique and deliciously edible.
From convenient vapes to traditional flowers and potent extracts, you will find everything you need to meet your recreational and medical needs at our Brockton marijuana dispensary. Plus, our well-informed and responsive staff is always available to answer your questions or help you learn more about the great selection at our Cannapi Dispensary, so you can make the right decisions about your health and wellness needs.
Easy Online Ordering
We also offer cannabis delivery in Brockton. For your convenience, Cannapi Dispensary offers an easy online marijuana ordering option, so you can take your time inspecting our cannabis products from the comfort of your home. We understand that not everyone has the time to come and shop at our cannabis dispensary or feel comfortable browsing through our selection with other shoppers around.
Whether you feel insecure asking questions in-store or new to the cannabis industry, you need a lot of time to decide on the right cannabis products; our website makes it easy for you. Shopping online is a great alternative to browsing our cannabis dispensary menu. Our website delivers a lot of valuable information to help you select the right products.
Marijuana dispensaries near you
One of the biggest benefits of shopping at Cannapi Dispensary is that we are proud to manage top-rated cannabis products. For more information about our Brockton marijuana dispensary, contact us today.
Cannapi
+1 508-857-4070
255 North Pearl Street
Brockton
MA
02301
US